Jenny Gould
Composer, Songwriter, Musical Director, Pianist
CV/Biog
I trained at the Guildhall School of Music and Drama and the University of Birmingham, and now work freelance as a composer, songwriter, musical director, pianist and vocal coach.
As Composer/MD I have worked on productions with the Young Vic, Chichester Festival Theatre, Hackney Empire, Sheffield Crucible, Arcola Theatre, Greenwich Theatre, New End Theatre, Southwark Playhouse, Finchley Youth Theatre, Opera Brava, Finchley Children's Music Group, The Principal Theatre Company and the Young Shakespeare Company.
Over the last few years I've been very much involved in running workshops in singing and composing for children and young people, including a fully devised children's opera for Operahouse Music Projects with three South London primary schools. I'm also Composer/MD for Full Circle Children's Theatre Company – a fantastic group of kids aged from 7-15 who rehearse and perform musicals both new and old as well as often helping to write and choreograph their own material.
Full Circle Children's Theatre Company performing 'Now Is My Time' from 'The Hunt for William Shakespeare' -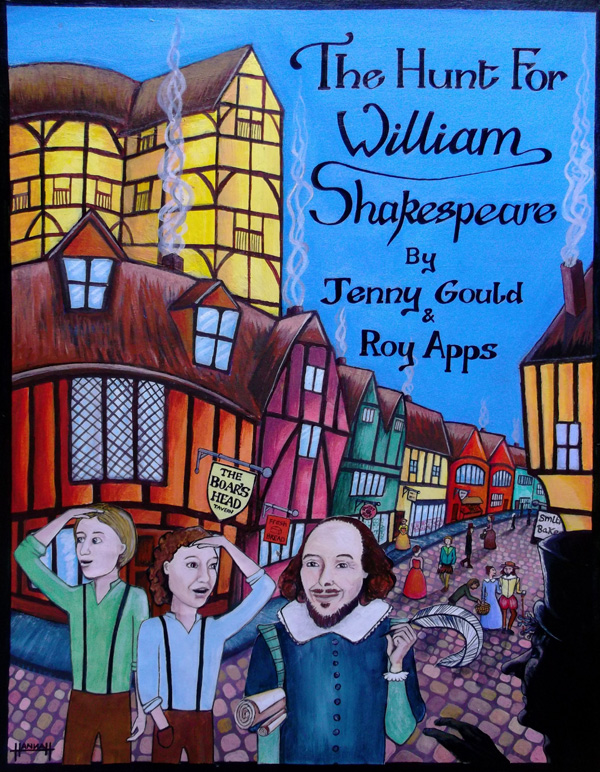 The Hunt for William Shakespeare
The Hunt for William Shakespeare, a musical for children, continues to be a popular choice and played to a packed house in the Minerva Theatre in Chichester as part of their 2010 season, performed by 60 year 8s from the Youth Theatre.
If you're a teacher, run a youth theatre group or drama club and are interested in putting on 'The Hunt for William Shakespeare', an information pack is available:
Title song recorded by the original cast of Years 5 and 6 at St Mary's RC Primary School, Eltham
Prince Caspian
My children's opera 'Prince Caspian', commissioned by Opera Brava, is based on the C.S. Lewis story from the Chronicles of Narnia. This new commission, for which I have written libretto and music, has been touring UK schools, and in November 2010 completed a very successful run at Leatherhead Theatre.
Looking forward to starting work on a new commission for Opera Brava during 2014.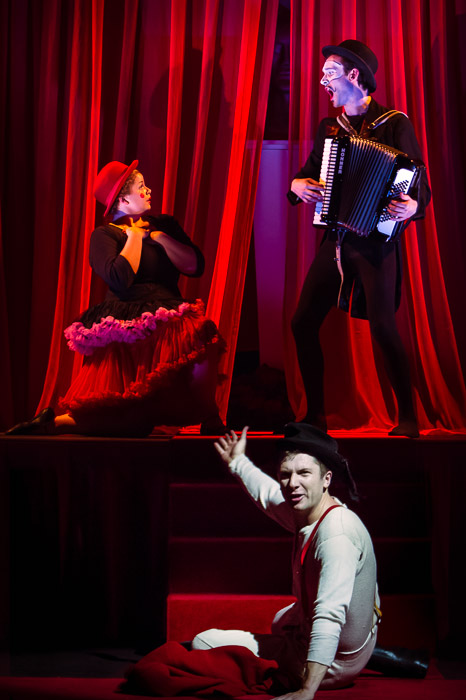 The Young Shakespeare Company
I'm resident Composer/Musical Director for this fantastic TIE company, working on their Autumn tour of a specially adapted Shakespeare which we take into primary schools and theatres across the UK. Alongside director Christopher Geelan, designer Bridget Kimack and a company of brilliantly multi-talented actor-musicans and workshop leaders, we bring some of Shakespeare's greatest plays alive for thousands of children each year.
Check out their website here http://youngshakespeare.org.uk/
"As usual an absolutely fabulous experience. The show was superb – the children were spellbound and I enjoyed it more than the production I saw at Stratford."
Dieci Voices
I'm arranger for this exciting new acappella vocal group
'Don't Stop Believing' arr. Jenny Gould